Local Partners
The Granite at Thirty-Fourth apartments is pleased to support many local organizations in and around Amarillo, TX and offering our Local Partners NO APP & ADMIN FEES FOR THE MONTH OF FEBRUARY!

Our apartment homes are proudly zoned for the AISD (Amarillo Independent School District), and we thank the teachers and staff who dedicate their careers to serve in our public schools.


As a thank you for their service, we're thrilled to offer all of our community's service personnel our
"Hometown Heroes"
discount. This discount is an upfront discount on your Move In fees.
Hometown Heroes Program
includes:
teachers, police, firefighters, doctors, and nurses
. Call us at
(806) 352-2071
to inquire about this discount.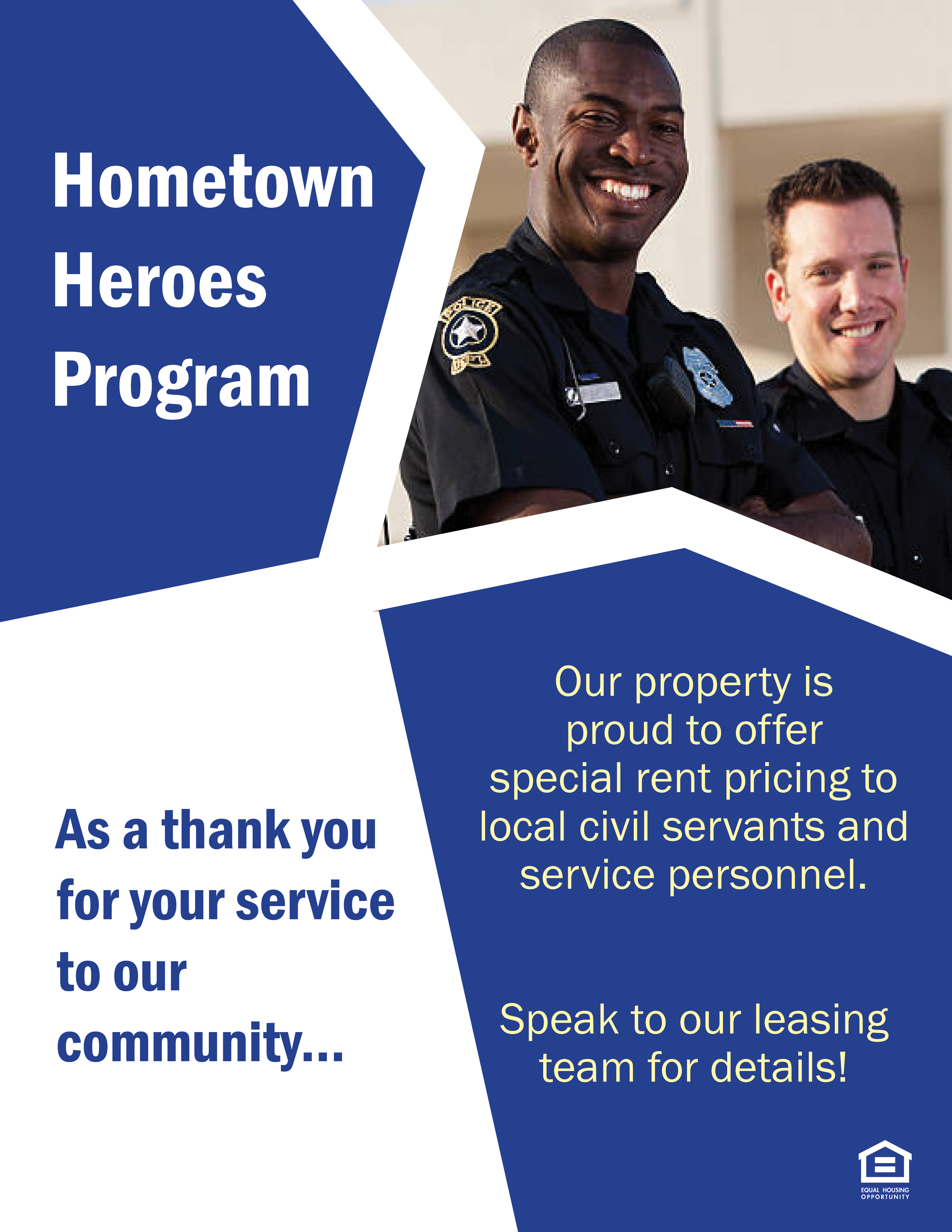 We also offer Preferred Employer discounts at The Granite at Thirty-Fourth to residents who work for Northwest Texas Hospital, BSA Hospital, City of Amarillo employees, and more!

No matter where you work, we know how important your morning and afternoon commute is, so we're glad our apartment community is situated near I-40 and I-27.

For residents pursuing higher education, we work closely with Amarillo College and occasionally offer student discounts or incentives. Contact us at [email protected] if you're interested in a beautiful new home while you pursue that degree!

We love our community here in Amarillo and are proud to partner with local organizations! To find out if you're employer is on our Prefered Employers List, or for more information about available apartments to rent at The Granite at Thirty-Fourth, call (806) 352-2071 or email [email protected]

Testimonials
I have lived here for the last 8 years. The apartments are descend and the price is good. I have always been a friend to the management and staff. I am disabled and a risk of falling and staff will get to me whenever I fall. Just a nice place all the way around. Hey, they have parties during any major Holiday's they furnish the main course and the tenants bring the side dishes.

- Jay S.
Very clean friendly staff very helpful awesome home

- Stacey F.
I love these apartments so much The staff is so nice and understanding :)

- Tameisha A.